Wear due to abrasion, corrosion, and oxidation
Refractory material wear is ­determined by a combination of the following mechanisms:
Abrasion and erosion
Thermomechanical wear
Corrosion and oxidation
Hereby, the slag's basicity is one of the main parameters for the ­corrosive behaviour of the ­refractory material. Lower slag basicity requires a higher MgO ­content to saturate the slag.
Optimizing
The use of reactive MgO has become established as an excellent solution for minimizing the attack on the refractory ­material by aggressive slags, and to obtain an optimum degree of saturation range in the slag.
For this purpose, and as specialists for refractory products and process materials, Refratechnik has developed the special product REPROMAT.
Refractory wear ­minimized decisively
REPROMAT – Pellets made of reactive magnesia for conditioning the slag with MgO
The addition of REPROMAT enables an optimum slag saturation to be obtained, while simultaneously preventing the dissolution of MgO from the basic refractory lining material. Especially with acid slags, a decisive reduction of lining wear is now possible.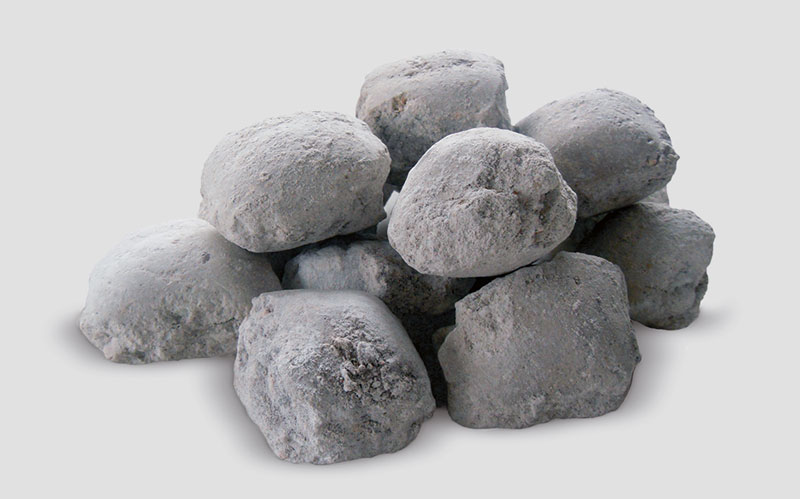 Advantages at a glance
High reactivity and correspondingly fast dissolution of the MgO in the slag
Fast achievement of the optimum degree of saturation
Minimized wear of the ­MACARBON® refractory ­lining through a reduction of the ­corrosion potential
Optimized energy balance when used in electric arc furnaces and ladle furnaces through improved formation of foamed slag
Simplified slag coating of the refractory lining when used in converters
No storage problems
Conveying and batching is ­possible with existing material handling system