Optimized solutions
We have developed optimized solutions for a wide range of specialized requirements and prefabricated components for all industrial sectors. Based on our decades of experience in the manufacture of high-grade prefabricated components, new ways were found in the fields of drying, firing, and compaction technology.
This enables us to implement complex geometries with accurate fits and optimum material properties that are precisely matched to the specific tasks.
Ideal adaptation options
Already during its production, the modular structure of ­REFRAWIRE® – steel fiber matrix plus casting slurry – ensures perfect adaptation to the individual application conditions.
REFRAWIRE® components are suitable for a wide range of application areas, e.g. in the iron & steel, aluminium, refuse incineration, and cement industries.
A new generation of prefabricated components
In applications subjected to fast temperature variations, severe abrasion, and high mechanical loads, standard castables or ­refractory bricks are not always able to withstand these loads.
Now, REFRAWIRE®, the latest ­generation of our prefabricated components is the ideal solution.
Prefabricated REFRAWIRE® components were developed specifically to protect equipment linings from thermal shocks and mechanical influences.
A robust product
REFRAWIRE® consists of two ­components: A self-flowing castable, and high-quality stainless steel fibers. Both components are individually combinable. This leads to a complete product range that ensures utmost individuality.
The thermal shock resistance of REFRAWIRE® is 6 times higher than that of a low-cement compound and exhibits extremely high abrasion resistance.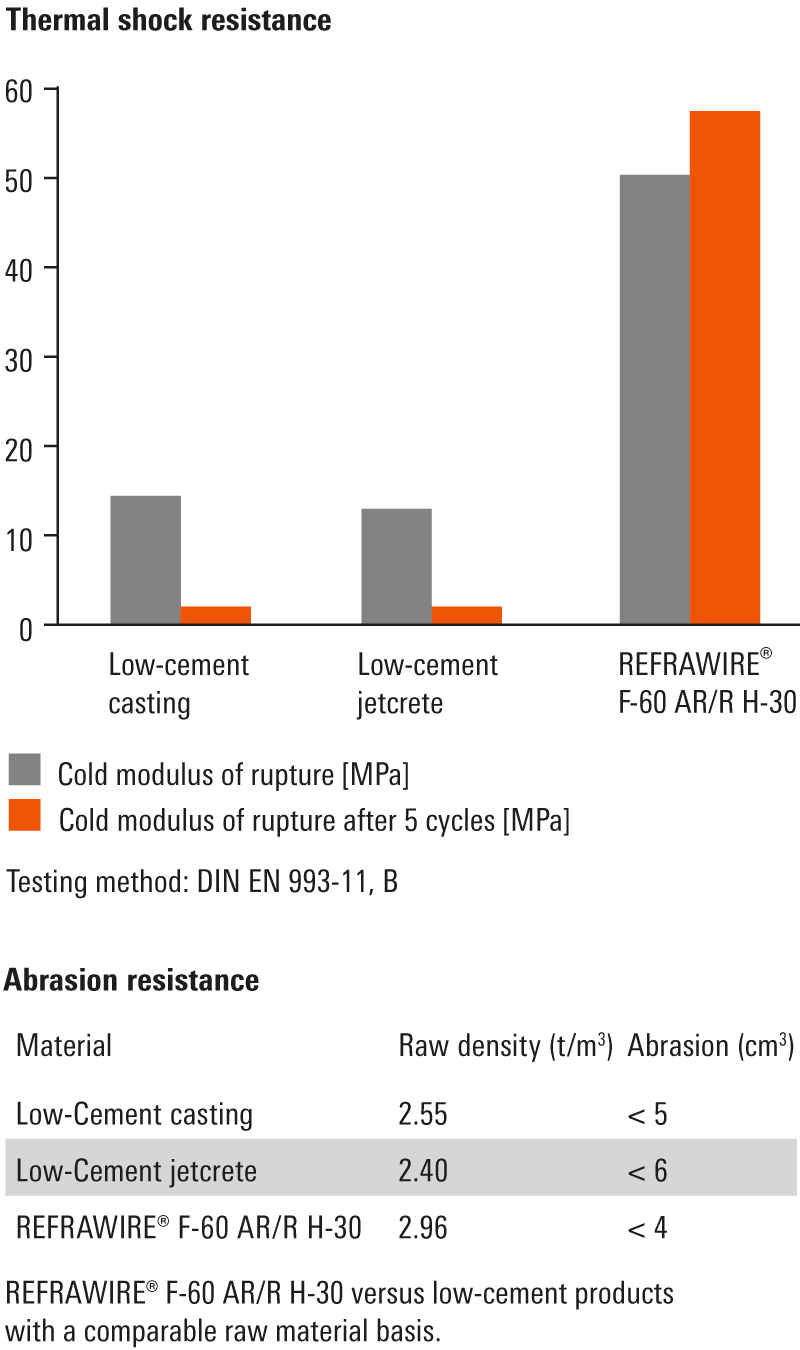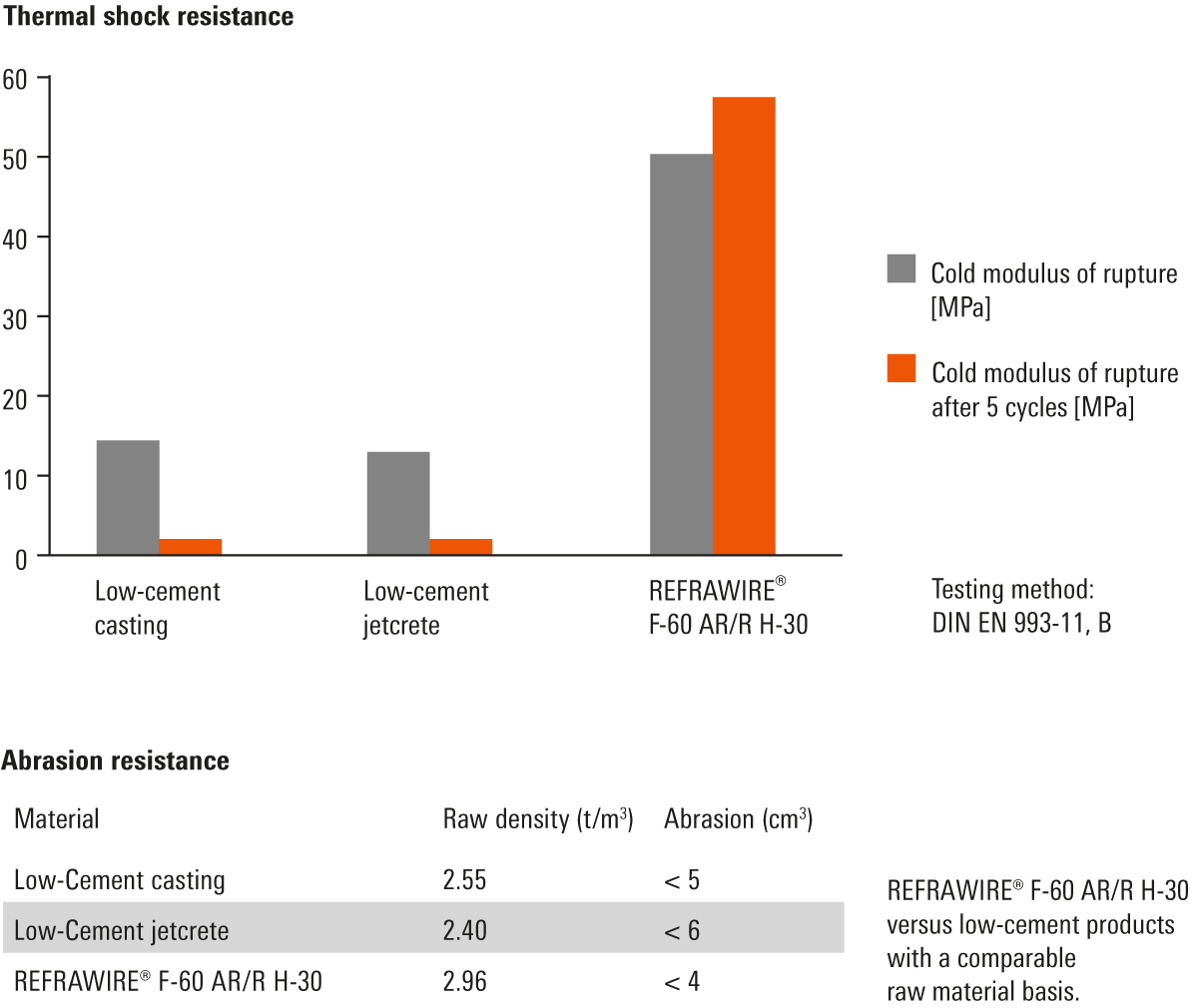 Advantages at a glance
High abrasion resistance
High thermal shock resistance
High tensile strength
Individual design
Individual formulation
High resistance to mechanical impacts
Outstanding thermal strength