Made of renewable raw material
Biogenic silica (SiO2) is produced through the burning of biomass, the ashes of which mostly contain SiO2. Consequently, REFRATHERM® Eco is based on a naturally renewable resource.
For more than 50 years, Refratechnik has carried out research and development in the field of biogenic silica. First experiences in thermal processes have led to a continuous expansion of know-how and our own production of the material. The thermal insulating properties have been further developed and specialized for today's applications.
The development of the special insulation REFRATHERM® Eco for use in the heavy clay industry opens up convincing new possibilities.
Production
The term biogenic silica shows the origin of the product.
In modern biomass power plants, and subject to quality controls, these raw materials are used as an ­energy source because they burn CO2 neutrally. This means, when burned, no more CO2 is released than the plant had previously absorbed from the atmosphere.
An aspect which is becoming increasingly important for the raw materials of the future.
Best insulation for tunnel kiln cars
Biogenic silica is chemically very pure and consists of 94…96% 2. The main phases after a special burning process are ­amorphous ­silica, tridymite and cristobalite. This causes the high melting point of approx. 1650 °C. During production, the volatiles are burnt, but the microporous structure of the SiO2 is maintained.
This structure results in the extremely low thermal ­conductivity as well as the low bulk weight.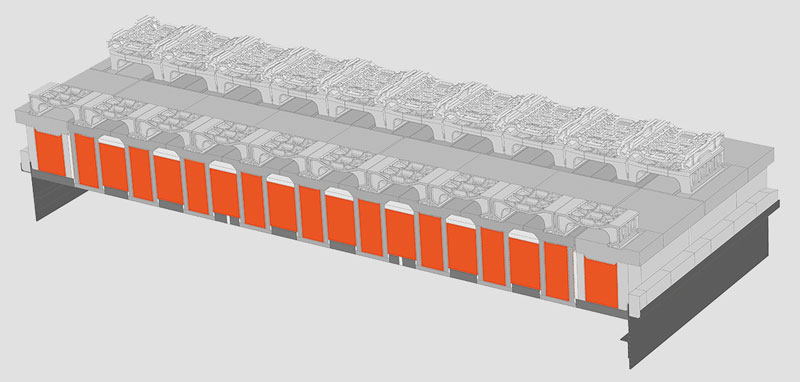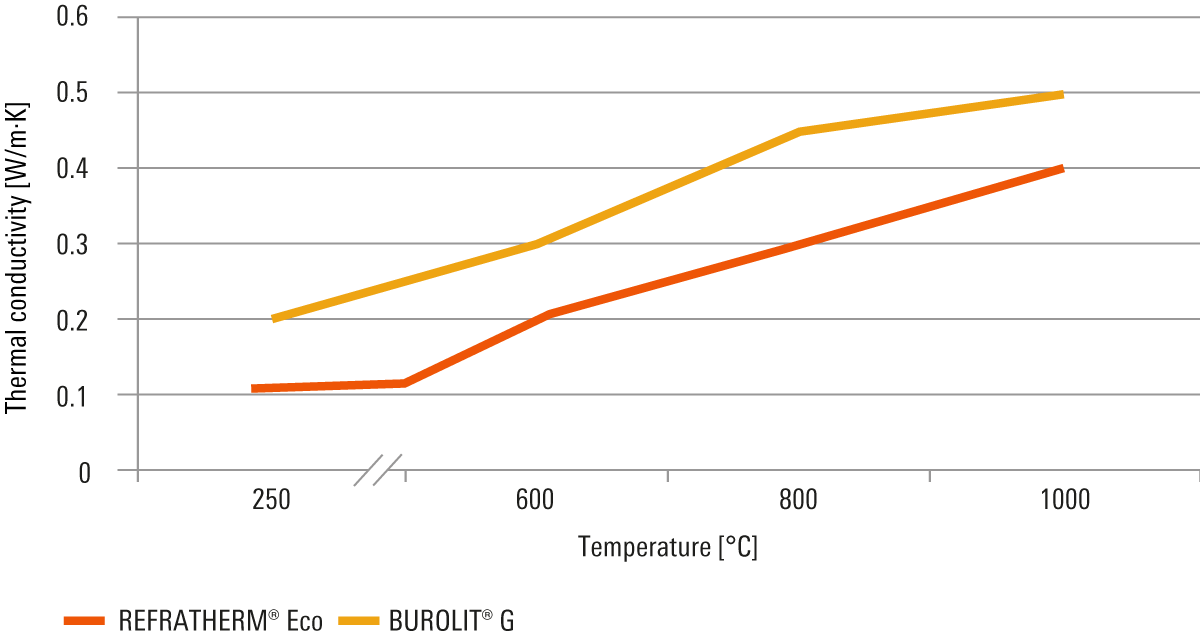 Up to 20% energy savings
Based on micro-porous silica, REFRATHERM® Eco exhibits a unique combination of outstanding properties. The material features extremely good insulating properties, and the resulting reduction of thermal conductivity is a decisive contribution to cost savings in the kiln car area. It permits very low lining thicknesses, thereby extending the useful space for the brickmaker. Moreover, the excellent workability of REFRATHERM® Eco enables installation time to be cut drastically.
A sintering temperature of 1550 °C, and a melting point of 1650 °C ensure reliable operation with firing processes in the brickmaking industry.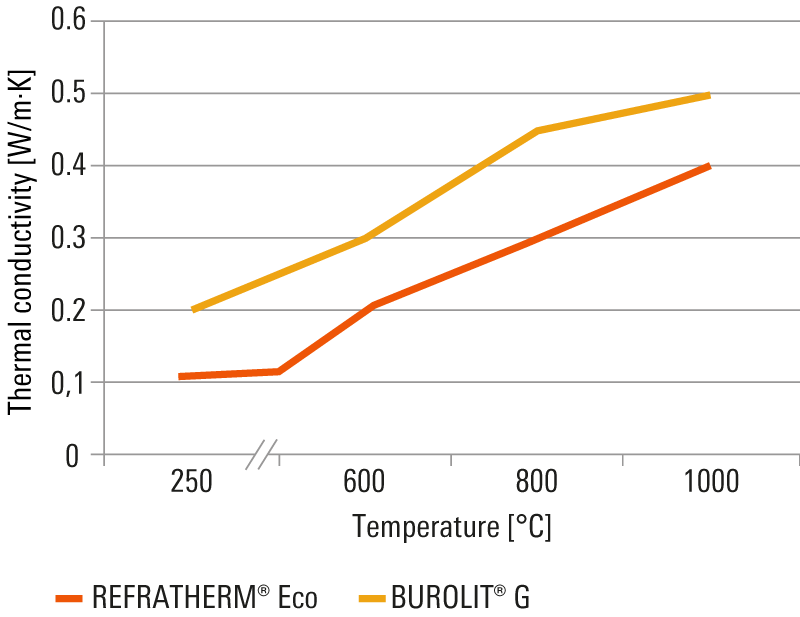 Advantages at a glance
Up to 20% energy savings
Sintering temperature: 1550 °C
Melting point: 1650 °C
High micro-porosity for excellent insulation
Low density
Extremely low thermal conductivity