The challenge
For conventional hot or cold repairs, e.g. on casting ladles and covers, a time of roughly one day is required, plus about 1 to 1,2 tons of repair material.
The solution
With REFRASPRAY® refractory concretes, the unavoidable intermediate repairs are now possible without having to let the plant cool down first. The plant continues to be available, and productivity remains stable.
Only a peristaltic pump is required for spray application, and for trowelling work, the material is prepared in a normal mixer.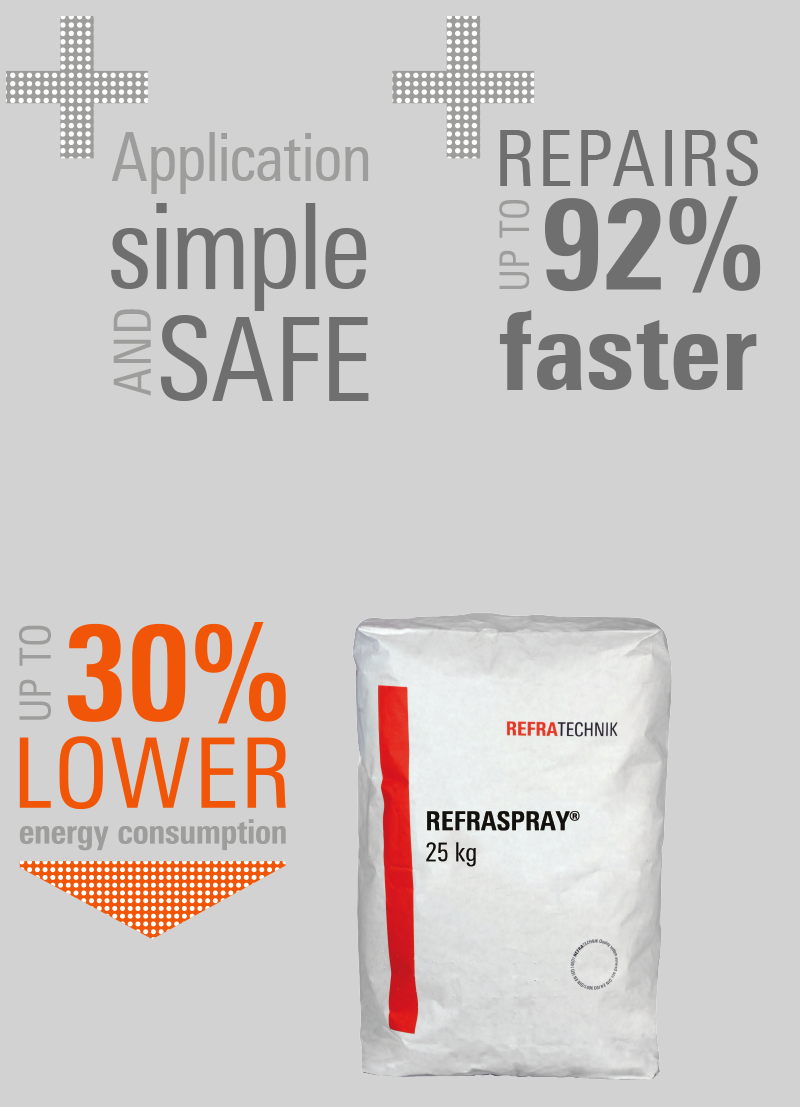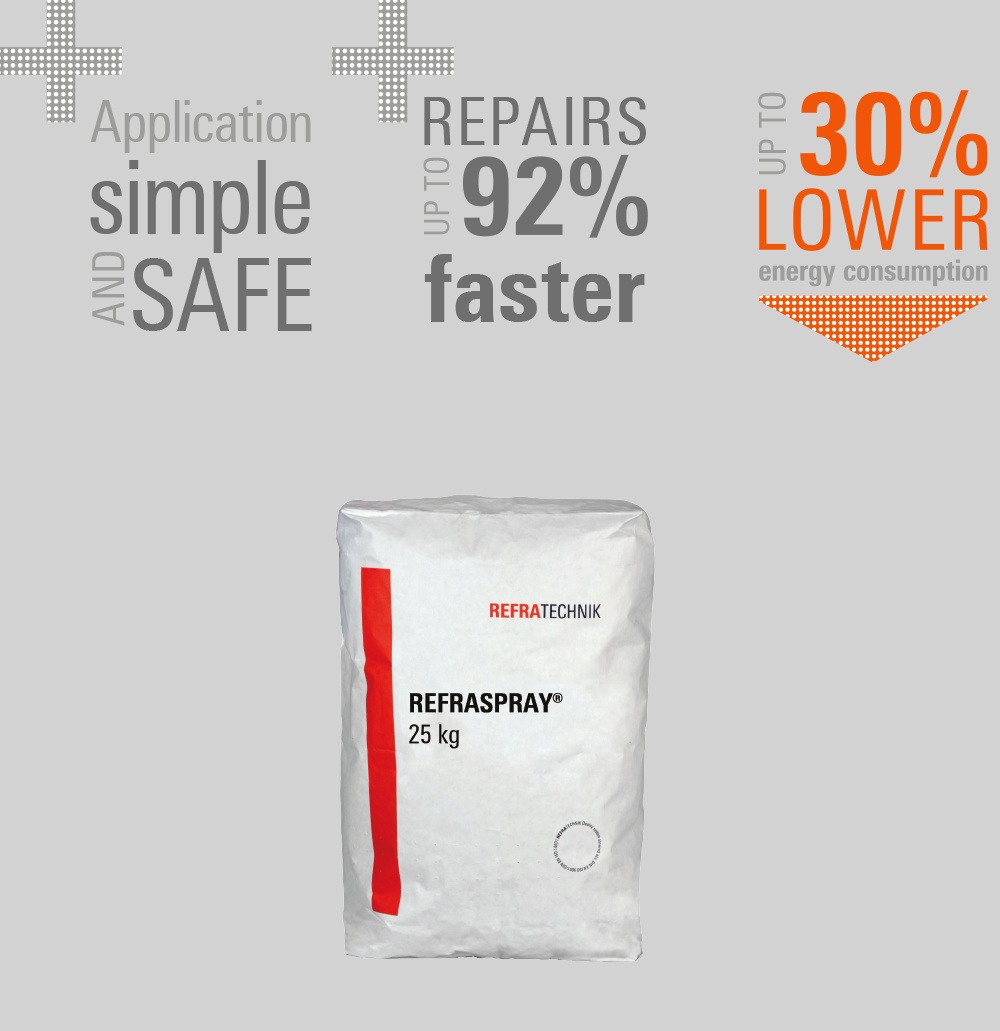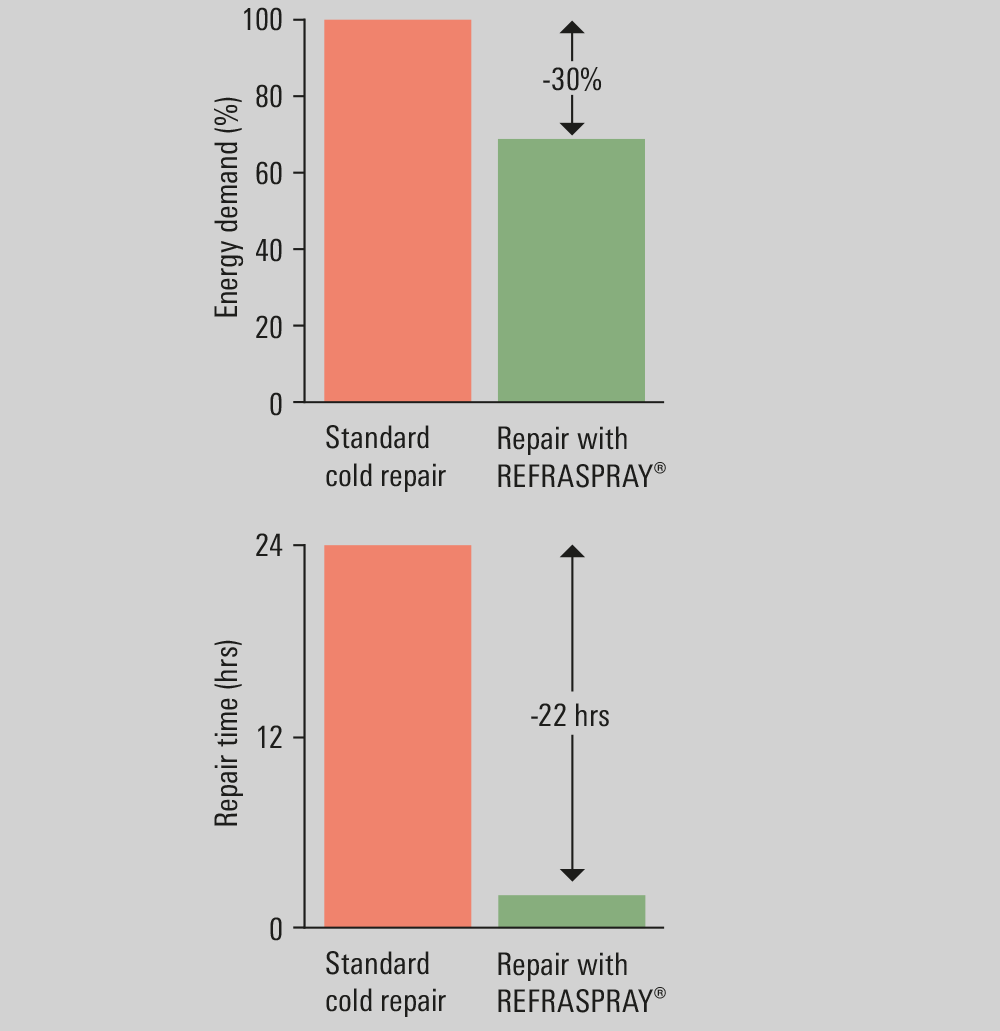 Energy and
time saving
REFRASPRAY® makes intermediate repairs possible, without the need to let the plant cool down first. For the customer, this ­results in up to 30% lower energy ­consumption.
REFRASPRAY® enables the repair time to be cut from a whole working day to less than 2 hours.
Advantages at a glance
up to 30% energy saved during re-commissioning
simple and safe application
plant does not have to cool down
repair time only about 2 hours