Two is not always better
Problems faced with 2-layer linings:
Complex installation
Long installation times
High material consumption & costs
Loosening of lining & acollapse
The solution:
1-layer lining
With REFRALUSIT® ES, it is possible now to benefit from an ­option with the lowest thermal heat losses combined with the mechanical resistance of a 1-layer lining.
A unique product concept:
Simple installation
Up to 40 % faster installation
Reduced material consumption
And all this with a comparable shell temperature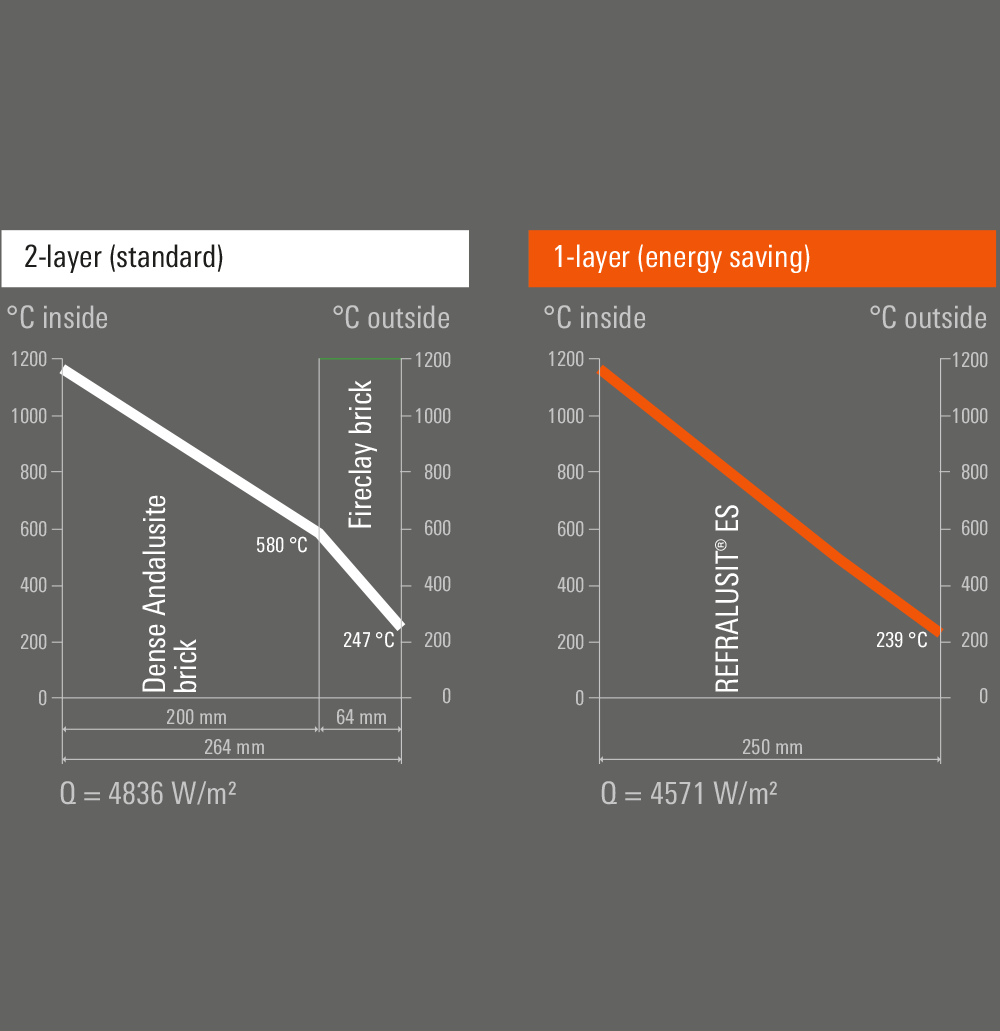 Comparison of
1-layer and 2-layer linings
REFRALUSIT® ES offers the unique possibility of installing a 1-layer Andalusite lining in the burning and calcining zone, ­because conventional Andalusite bricks would lead to a roughly 30 % higher shell temperature, which previously prohibited their use.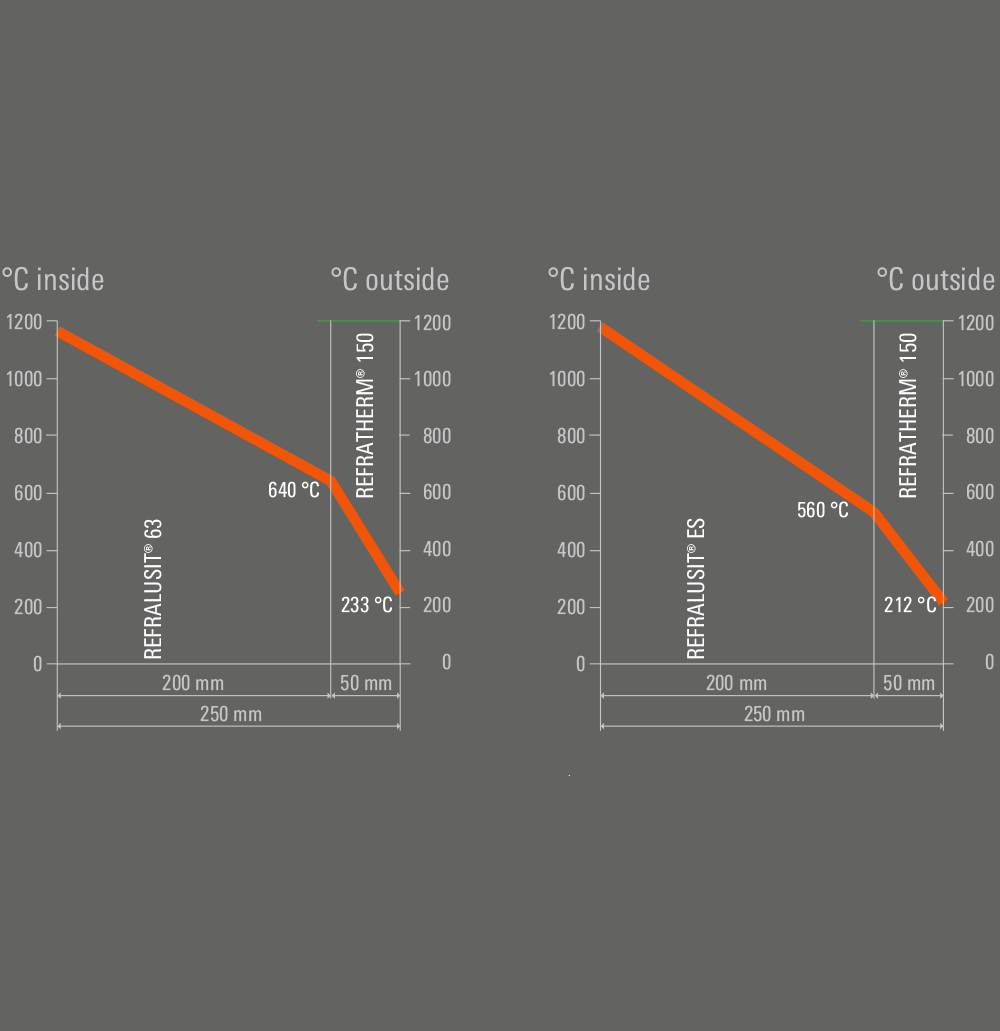 And finally: The coolest part
If the focus is a reduction of the shell temperature with a 2-layer lining, REFRALUSIT® ES is the best choice.
Thanks to the innovative ES technology – which is used in an alumino-silicate brick for the first time – a ­combination of ­REFRATHERM® 150 with the unique properties of REFRALUSIT® ES enables the shell temperature to be reduced by about 10 %.
Advantages at a glance
REFRALUSIT® ES helps to reduce thecarbon footprint
The 1-layer lining concept makes installation easier
Up to 40% faster lining installation (1-layer lining)
Lowest heat losses – both with 1-layer and 2-layer linings
Reduced lining weight and therefore kiln load
Reduced transport costs and import duties
Higher performance achieved by a thicker wear lining
Reinforced sinter bonding and a finer structure lead to higher strengths and an up to 25 % lower heat flow