Refractory bricks and climate
Global climate zones with hot (dark red) and humid (dark green) climates as well as their combinations, mainly in the equatorial region. This is where climatic conditions have a noticeable effect on the storage of refractory bricks – there is a risk of hydration.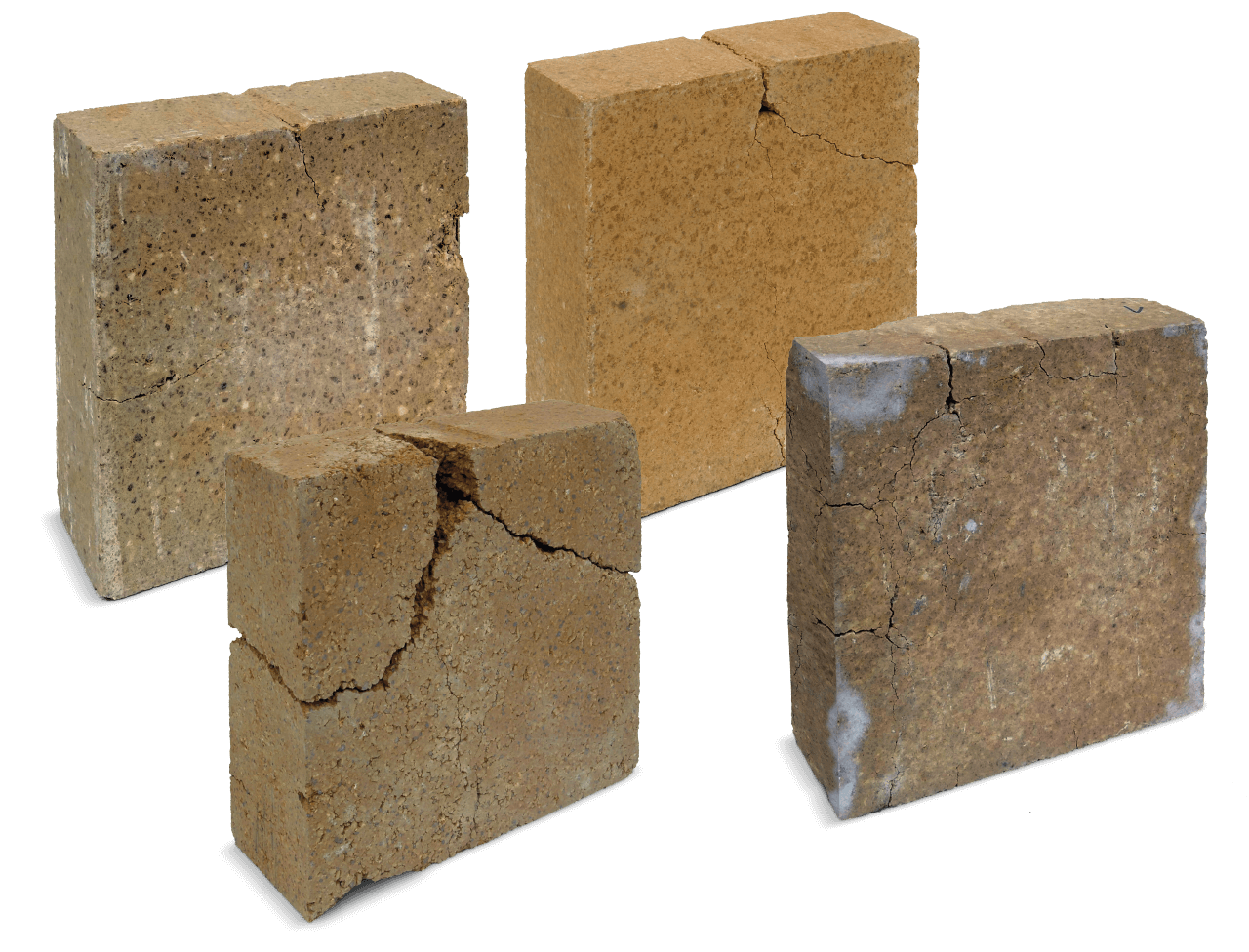 Hydration damages the brick
Magnesia (MgO) is the main component of basic refractory bricks for cement, lime and other kilns for mineral processing.
MgO has a tendency to react with water or air humidity ­(hydration). The reaction is accompanied by a significant volume increase (≈ 115%) causing cracking, and can finally lead to complete destruction.
Hydration makes use of the product impossible.
Storage and hydration
In hot and humid climates, refractory bricks based on high-purity magnesia are particularly subjected to hydration. Due to the sensitivity to humidity, the shelf life of basic bricks is normally limited to 6 …12 months, and the storage area must be dry and ventilated.
Already when selecting the refractory materials, ­Refratechnik – as refractory manufacturer – takes the ­customer's needs into account.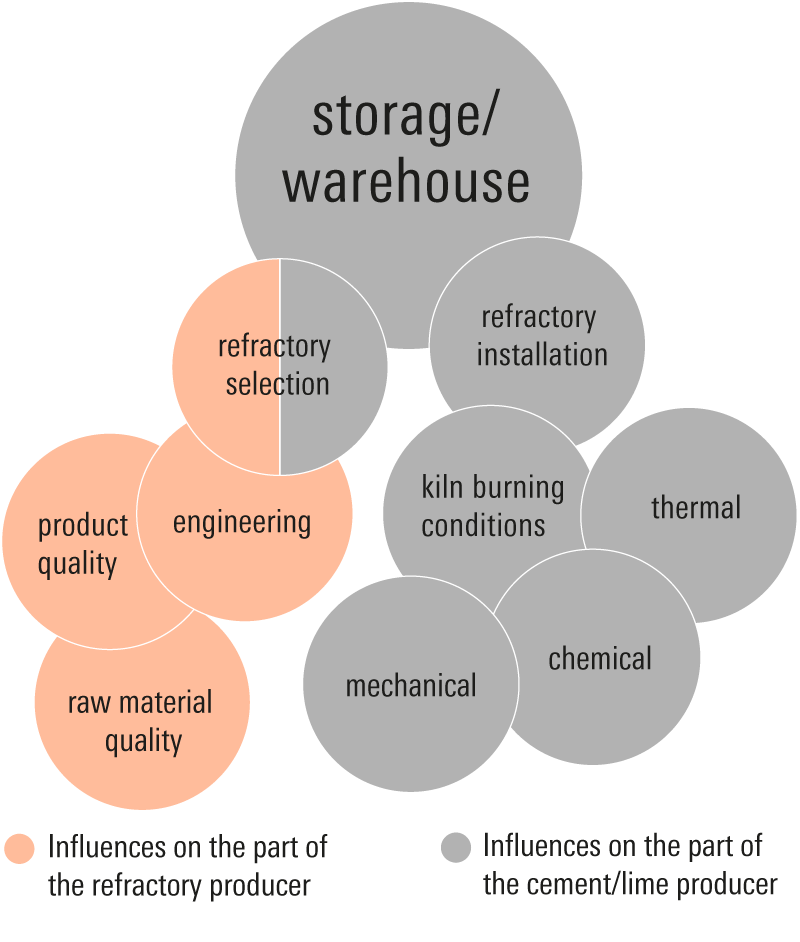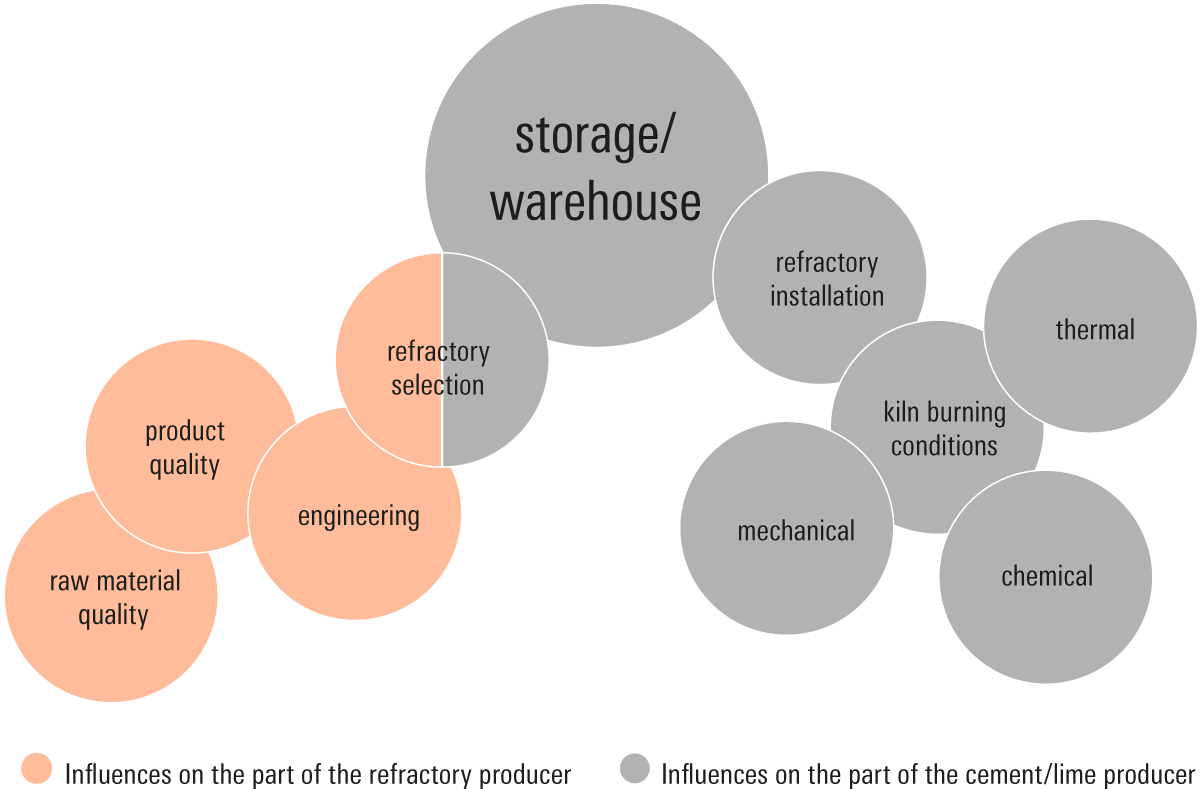 Measuring and studying
To validate the impact of hydration beyond the standard shelf life periods, a representative three-year market study in the largest globally affected cement market with exposure to the problem of hydration has been carried out – in India.
Result: On average, 5.5% of the annual demand of basic bricks are lost due to hydration after the warranted shelf life has expired. This accumulates to a calculated loss of about 1430 tonnes of basic bricks in India alone. Applying this value to the global equatorial regions of Asia, Africa, and the Americas, the importance of basic brick protection becomes obvious.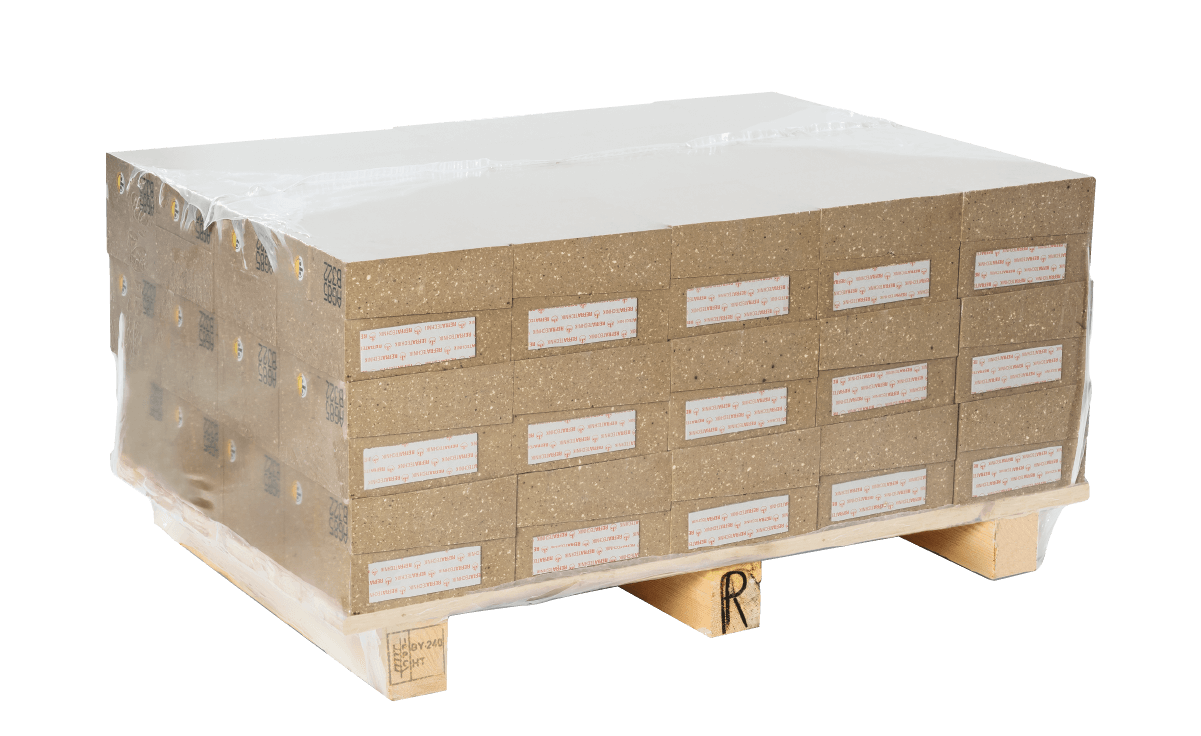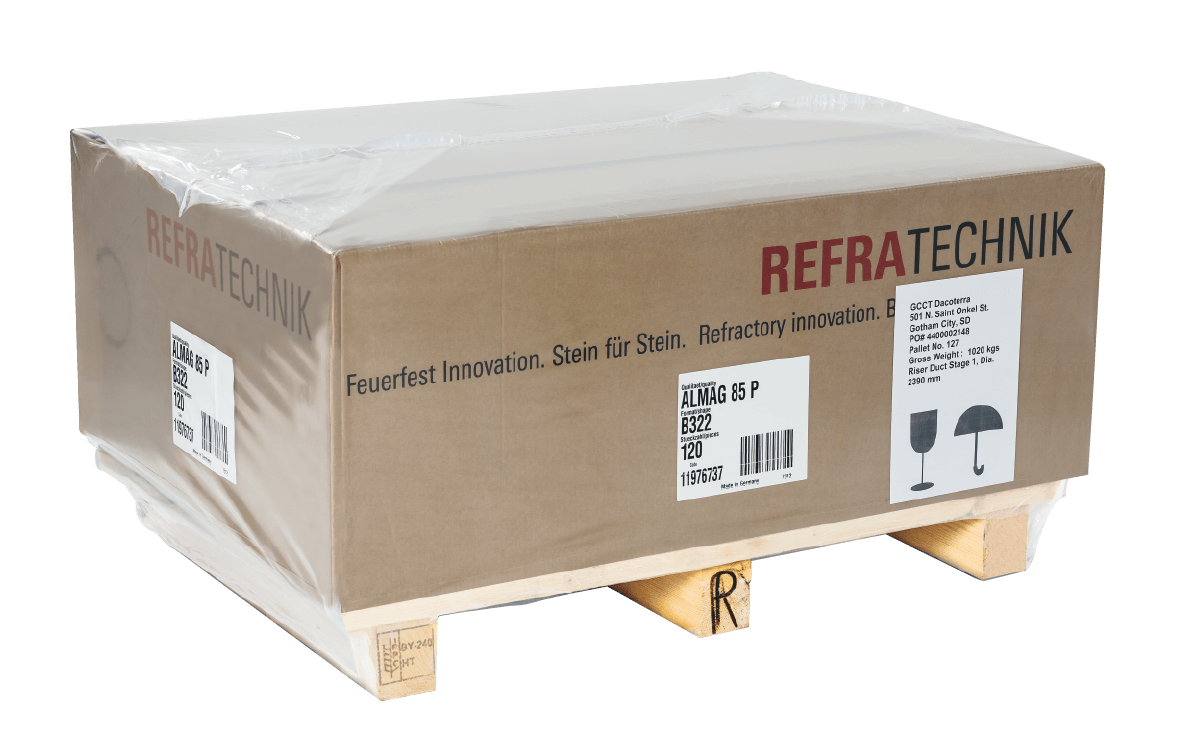 Better packaging for best protection
For better protection of refractory bricks against hydration, ­Refratechnik has improved their packaging. The optimized packaging with permeability-reduced plastic sheet provides reliable protection during sea transport and a guaranteed standard shelf life.
Low-cost alternatives only provided a minor increase of shelf life. Impregnation with various liquids is a costly procedure that could also involve the use of hazardous impregnation substances.
Therefore, the passivation of basic bricks is the best ­solution to combat hydration.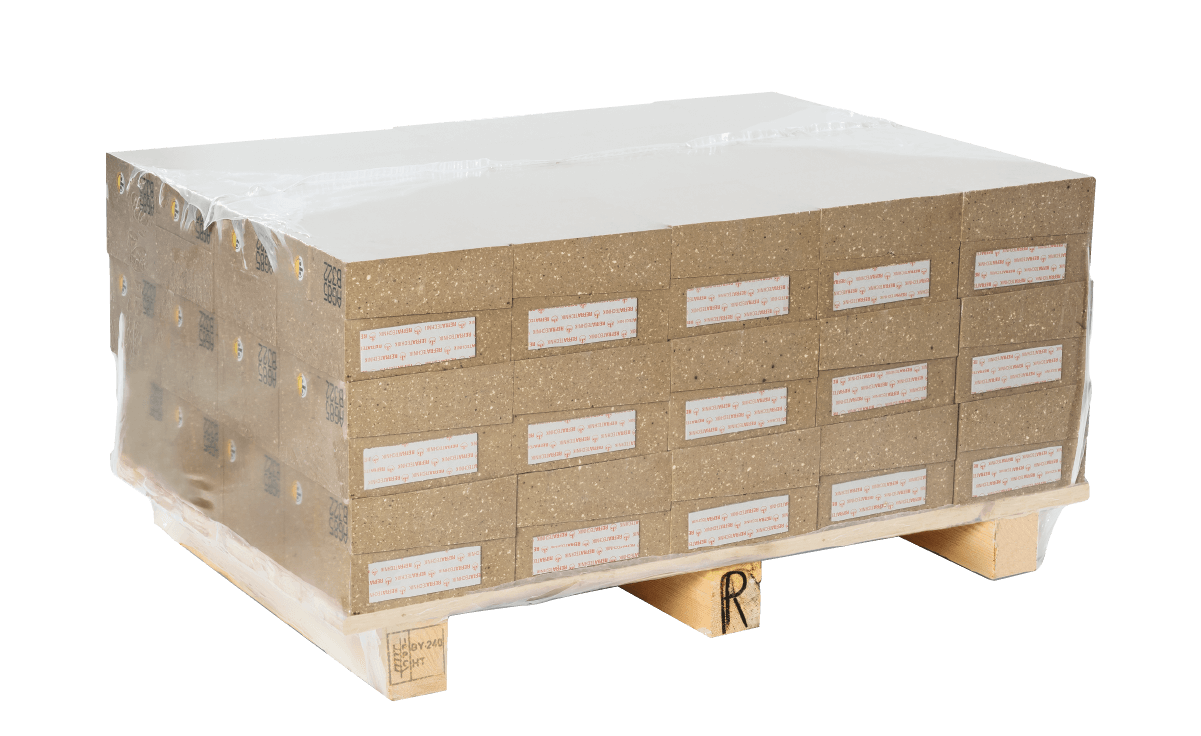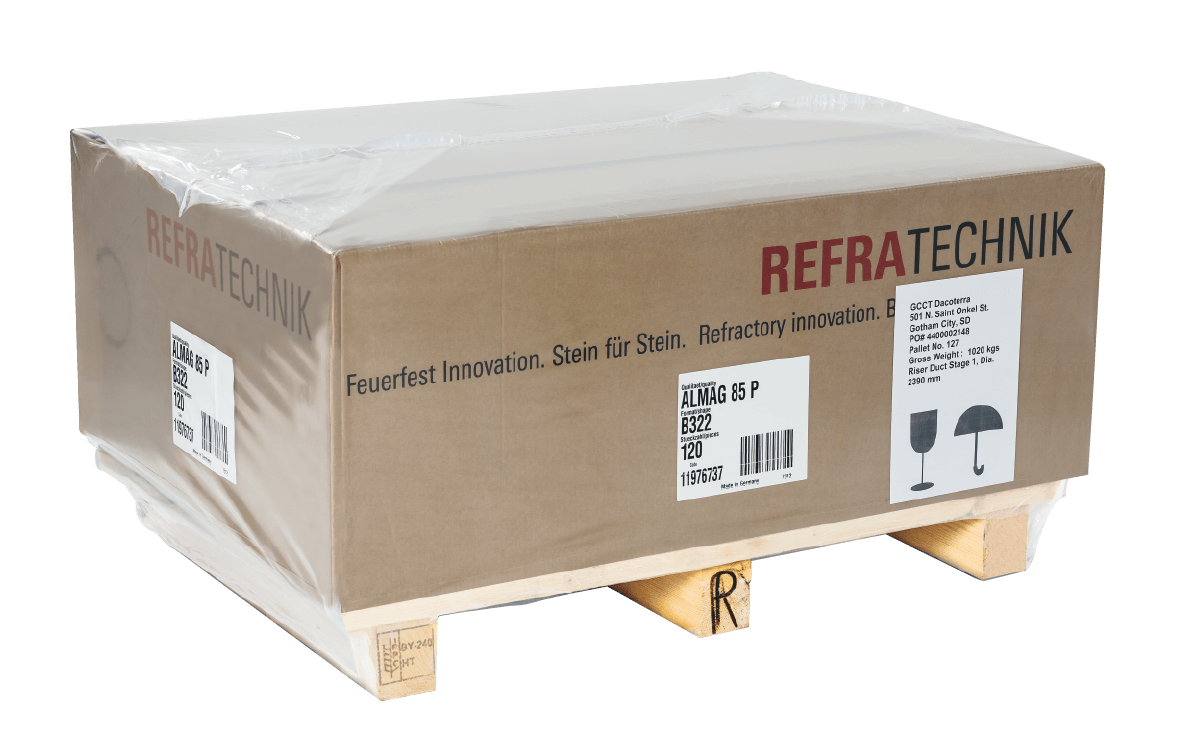 Ideally protected
Only protection of the basic brick itself with identical refractory properties represents a successful and robust solution for the hydration problem: The PLUS concept.
Bricks protected according to the PLUS concept do not suffer from critical stresses or destruction under extreme climatic ­conditions. Protection is provided brick by brick, only ­environmentally compatible materials are used, and there is no packaging waste.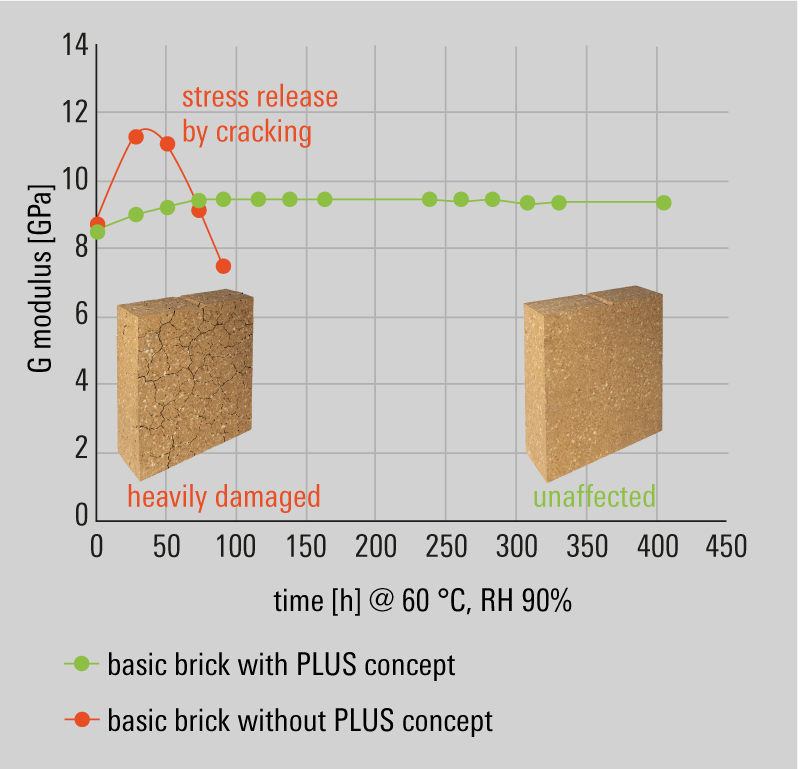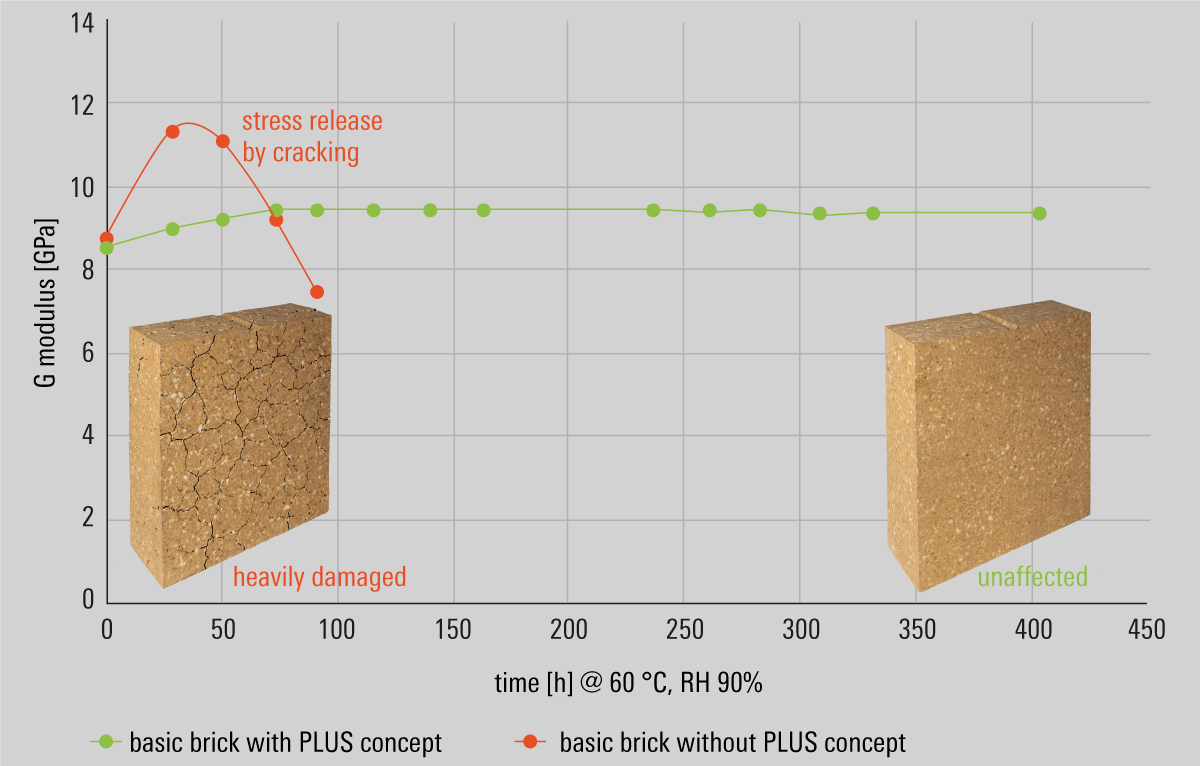 Water: Keep out!
Effect of the PLUS concept: A water drop placed on a new ­refractory brick does not infiltrate the brick but remains ­unchanged on the surface – the same effect as a drop of ­mercury. In this way, water infiltration is effectively prevented.
Moreover, Refratechnik has developed a special PLUS mortar to ensure optimum installation of hydration-protected bricks.
Consequently, »PLUS« is not just a product enhancement, but an innovative overall concept.
Innovation, brick by brick
Refratechnik addresses the hydration problem of basic ­refractory bricks globally with a professional concept.
+ Ensured availability of unaltered material on site, up to 24 months after dispatch
+ Risk reduction for procurement and operations
+ Reduced refractory expenditures in a volatile market situation
Innovation, brick by brick
Refratechnik addresses the hydration problem of basic ­refractory bricks globally with a professional concept.
+ Ensured availability of unaltered material on site, up to 24 months after dispatch
+ Risk reduction for procurement and operations
+ Reduced refractory expenditures in a volatile market situation
+ New concept of an optimized supply chain (minimum safety stock/maximum just-in-time delivery)
+ Reduced reject and disposal costs
+ Suitability for turnkey or modification projects with varying installation schedules
+ Reduced carbon footprint due to reduction of refractory ­material and reduced disposal volume
+ Extended shelf life achieved by the PLUS concept for tropical climate conditions
+
New concept of an optimized supply chain (minimum safety stock/maximum just-in-time delivery)
+ Reduced reject and disposal costs
+ Suitability for turnkey or modification projects with varying installation schedules
+ Reduced carbon footprint due to reduction of refractory ­material and reduced disposal volume
+ Extended shelf life achieved by the PLUS concept for tropical climate conditions