High demands in the cement industry
During the past years, the technical and economic demands of the global cement industry have increased significantly.
This leads to clear specifications for our refractory products, as required for modern production processes.
Energy efficiency is a decisive factor
Comprehensive practical tests have confirmed that use of the new Easy Dry (ED) refractory concretes leads to significant ­savings in time and energy.
Up to 60% faster heating-up times
Up to 70% earlier re-commissioning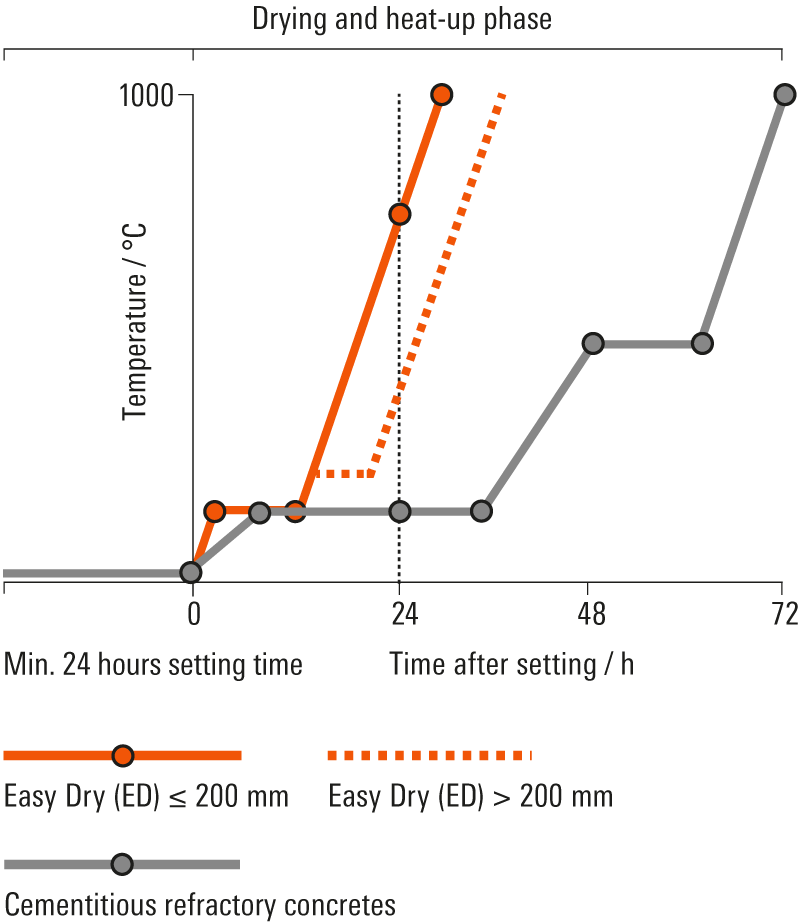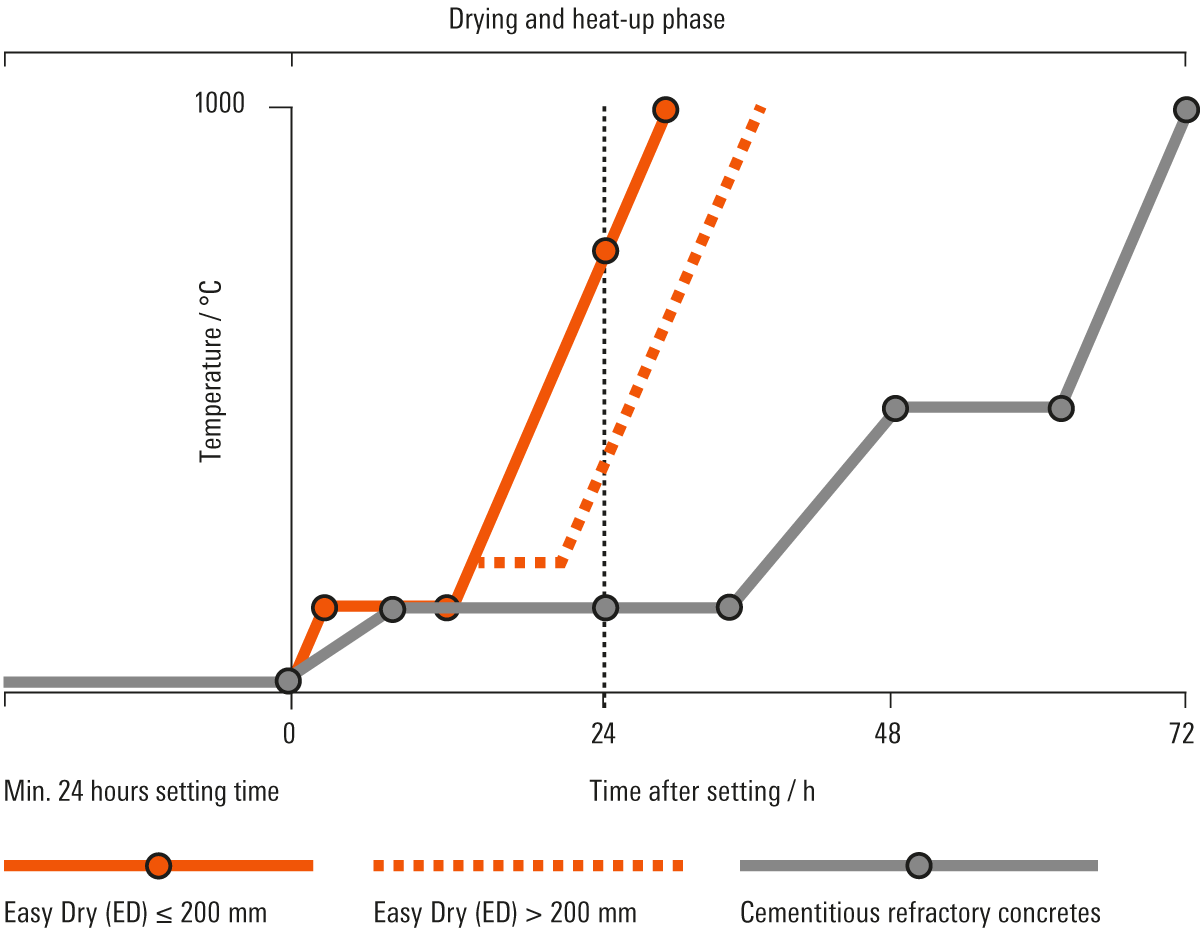 Outstanding properties
Apart from the successful material properties of cementitious refractory concretes, the new cement-free (ED) refractory ­concretes have been matched precisely to the specifications of the cement industry:
Adapted for all installation methods: Wet gunning (Jetcrete process), casting/vibrating, pumping, dry gunning
Insensitive to heat-up: Improved thermomechanical strength during the heat-up phase
Stress-insensitive performance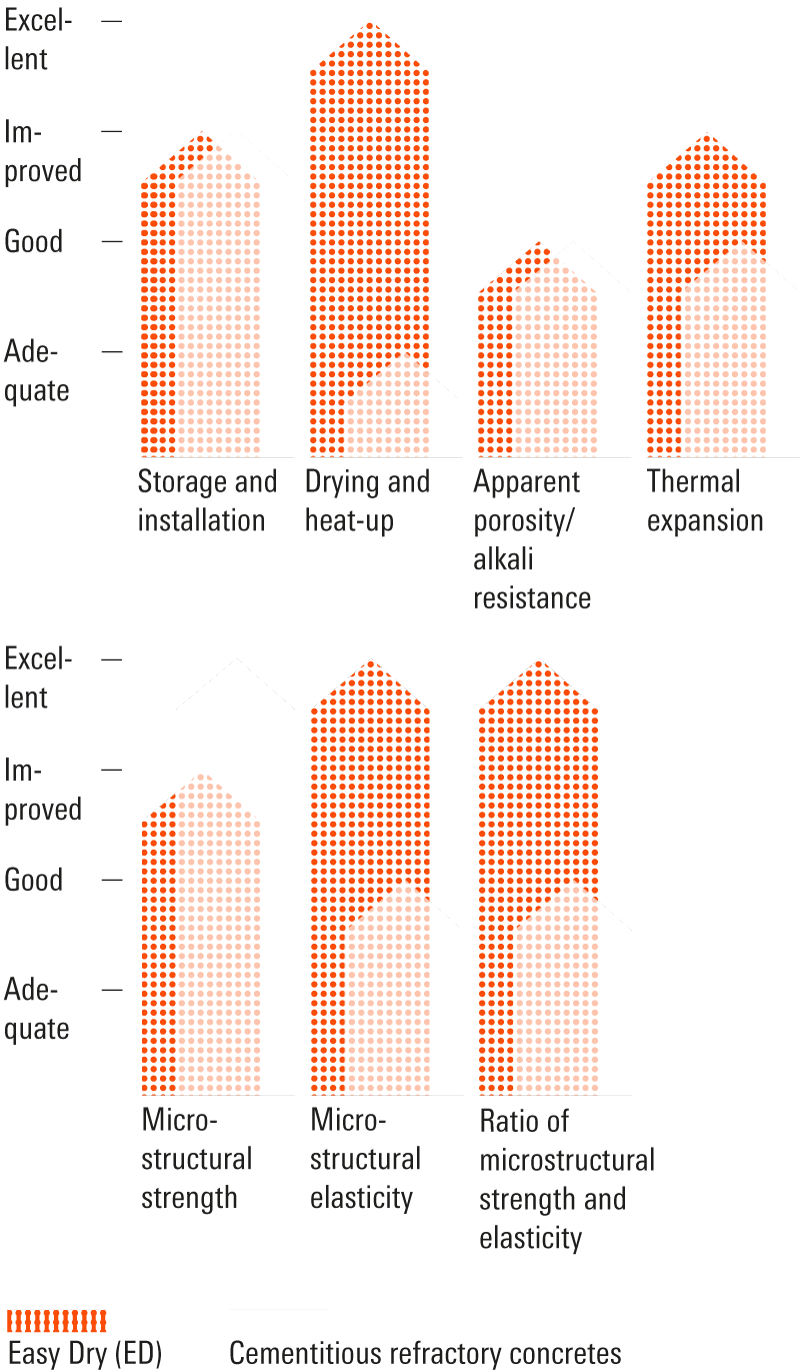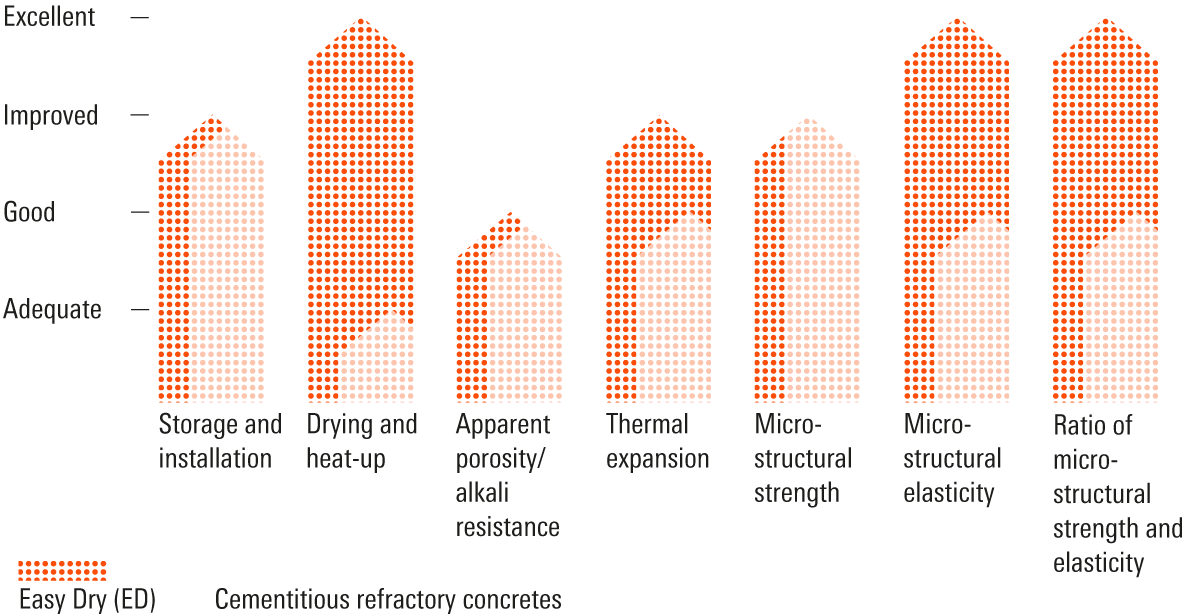 Key benefits
The new Easy Dry (ED) refractory concretes have been developed and tested successfully.
The results in everyday use are convincing:
Suitable for all static areas of the cement ­clinker production line, including kiln inlet and outlet
Suitable for all installation procedures
Meets the demands for fast heat-up and re-commissioning
Significant energy savings
Simple storage and easy handling